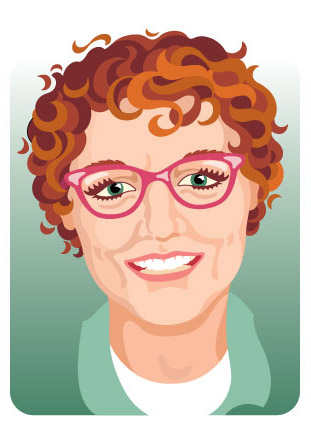 CONTACT
artist@barbara-ball.com
615/417-8521
www.facebook.com/BarbaraBallArtist
www.etsy.com/shop/BarbaraBallDesigns
www.instagram.com/barbaraballartist
www.twitter.com/BarbaraBall_Art
ABOUT ME
I am an illustrator, primarily for children. I enjoy storytelling through illustrations and creating characters, both human and animal, that delight and inform kids. I like helping kids (and sometimes grown-ups) make stuff with their hands, learn, and have fun, with designs and how-to illustrations for crafts and activities.
My illustrations have appeared in books, magazines, Sunday School publications, educational websites, and on posters and notecards. I work digitally in Adobe Illustrator and Photoshop, as well as in watercolor, colored pencil, ink, and paper sculpture.
I have a BFA in Illustration from Auburn University, and more than 20 years experience as a freelance illustrator. I relish updating my skills and learning new ones, and have recently taken classes at Watkins College of Art & Design, Nashville State Community College, Cheekwood Museum of Art, and Arrowmont School of Arts and Crafts. I live in Nashville, Tennessee with my husband Steve Newman, an art director and book designer who is my greatest encourager and most helpful critic.