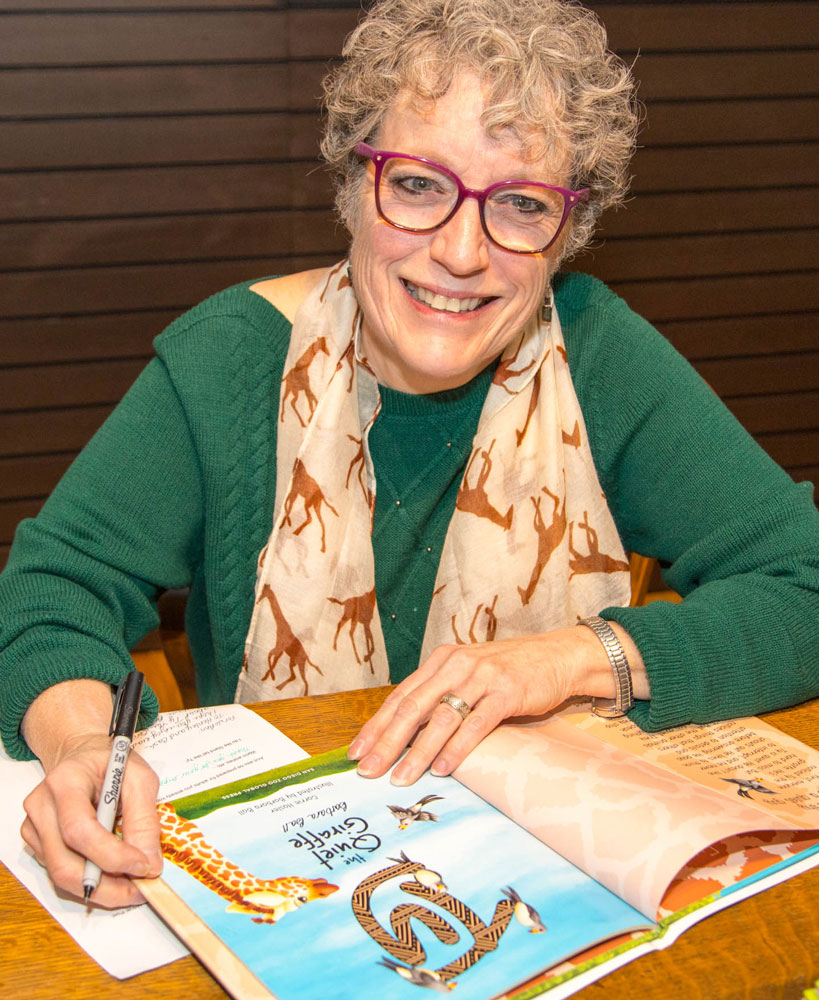 CONTACT
artist@barbara-ball.com
615/417-8521
www.facebook.com/BarbaraBallArtist
www.etsy.com/shop/BarbaraBallDesigns
www.instagram.com/barbaraballartist
www.twitter.com/BarbaraBall_Art
ABOUT ME
I am an illustrator, primarily for children. I enjoy storytelling through illustrations and creating characters, both human and animal, that delight and inform kids. I like helping kids (and sometimes grown-ups) make stuff with their hands, learn, and have fun, with designs and how-to illustrations for crafts and activities.
I illustrated the picture books Koala Crossing, to be published in 2021, and Ty the Quiet Giraffe, published in 2019, for the San Diego Zoo Global Wildlife Alliance and Blue Sneaker Press. Ty won an award from the Independent Book Publishers Association. I've illustrated four books for Klutz, ten books for children for Oxmoor House, and numerous children's publications for the United Methodist Publishing House. I work in watercolor, and digitally in Adobe Illustrator and Photoshop.
I have a BFA in Illustration from Auburn University, and more than 20 years experience as a freelance illustrator. I relish updating my skills and learning new ones, and have recently taken college-level classes in Illustration, Adobe Illustrator, Photoshop, and Surface Design. I am a member of SCBWI. I live in Nashville, Tennessee, where I ride a bicycle and sandblast glass. My husband Steve Newman, an art director and book designer, is my greatest encourager and most helpful critic.